Framura Sea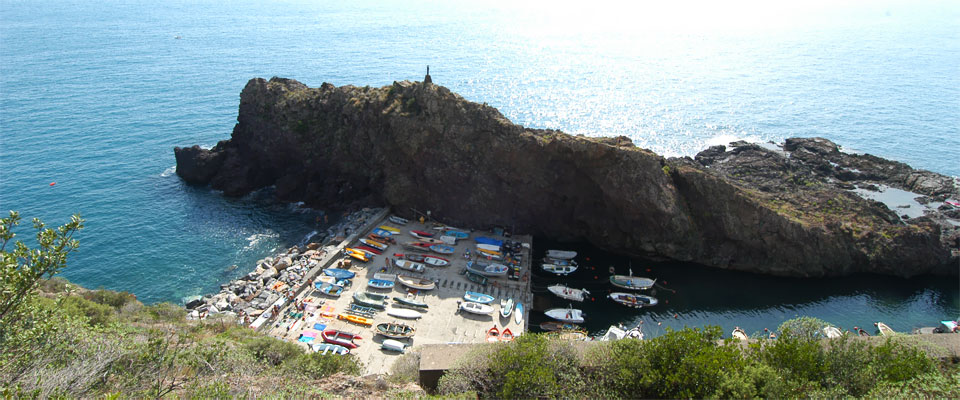 The sea is certainly the most important resource of all Ligurian Territory.
Framura Coast has the typical characteristics of Riviera Ligure di Levante, with its succession of small beaches and rocks dropping from the cliffs to the sea, making it unique from a landscape point of view. You can lie on the beach; you can do an excursion by boat, maybe together with the fishermen leaving with their nets; you can swim in calm and crystal blue water, or dive to discover the treasures of our territory.
About diving there is the possibility for the most expert divers, to make excursions and to explore the several wreckage located in the area in front of Framura Coast. Very impressive is the wreckage of the torpedo-boat "Marcella", which is divided into two parts: the aft is reversed on a side while the bow is facing upwards. The torpedo-boat was originally 90 metres long and it is located at a depth between 40 and 64 metres.
Always in the waters in front of Framura we find another wreckage, the tugboat "Vittoria": this boat is in navigation trim with the bow direction Genoa and it is located at a depth of about 40 metres. This wreckage is intact, except for the smoke stack which is locates at about 10 metres from the ship, lain down on the sea floor.
For snorkelling lovers you can choose the beach of Deiva Marina and swim direction Cinque Terre. Water is very clear and it is easy to find grey mullets, sea breams and sea cucumber, marine creatures with a cylindrical shape which love sandbars. In Orient they are called Trepang and the inhabitants fish and cook them. Swimming near the rocks you can meet sargoes, saddled breams and salpas.
Diving Framura
FramuraSub
Loc. Porticciolo – Framura (SP)
Info: +39 339 2937077
Opening hours:
From middle July to middle September: every day from 9:30 a.m. till 20:30
Rest of the year: only weekends