Framura History
Short account about the history of Framura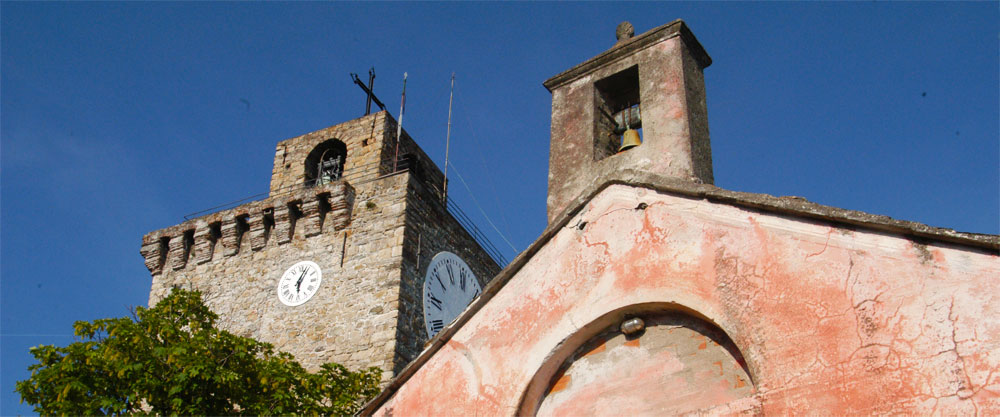 With its characteristic structure with different hamlets scattered along the territory (the small villages of Anzo, Ravecca, Setta, Costa and Castagnola), Framura still preserves the echo of its origins dating back to the pre-Roman Ligurian populations who occupied Liguria extending their territory from Tirreno Sea until the Po.
The oldest part of the town is located around San Martino Church which, together with San Siro di Ceula (Montale di Levanto) and Santa Maria in Pignone, was one of the first early-medieval parish churches.
The populations of Liguri were overwhelmed by the Romans, who in the 2nd Century conquered the lands of Liguria, making their harbours flourishing and building several facilities, whose best example is the Aurelia Road: noteworthy is the fact that the part of it named "Aurelia Scauri" became one of the most important trail of the Francigena Road.
During the next Centuries Liguria was dominated by Byzantine and Longobards. From the Byzantine age Framura still preserves the various circular towers having the function to sight the enemies' raids (like Normans and notorious Saracens).
Da Passano Family
The events of the Family Da Passano and its castle are still present in the memories of the inhabitants of Castagnola as fragments of a past made by ambuscades, unexpected events, sieges and betrayals. Nowadays we can see just ruins of it, however in the area where the castle stood you can still feel the atmosphere of the Middle Ages, made more and more suggestive by the presence of the ruins of an oratory dedicated to St. John the Baptist and of a fortified residence.
Da Passano Castle
1170: The Counts of Lavagna occupied Frascario castle which originally belonged to Family Da Passano. After a long dispute the castle came back to the commune of Genoa.
1171: Family Da Passano conquered Zerli castle. The Counts of Lavagna besieged the castle, which was consigned to the consuls of Genoa, who returned it to the Counts.
1172: Opizone Malaspina and his son Muruel together with Families Da Passano and Lavagna occupied Sestri and Chiavari. Genoa asked help to Marquis of Monferrato, Gavi and Ponzano. The Genoese army occupied Cogorno but winter came and the war had to be delayed until spring.
1173: The consuls of Genoa organized an expedition of about 100 Knights in Moneglia to throw out the Malaspina. In October Opizone besieged Monleone, nearby Cicagna. Genoa ran to Monleone's rescue. The Malaspina fled in the night, but the Genoese insisted on a military action and decided to besiege Da Passano castle for 8 days. Stories tell that he Da Passano fled through an underground passage and found shelter in a small locality on the slopes of Bracco, still nowadays called Arcapascià (Ark of Passano)